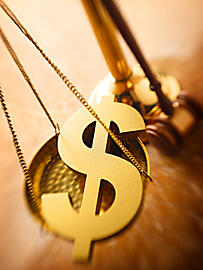 In a tough economy with a tight labor market and rampant skills shortages, the challenges and performance pressures for HR staff can be overwhelming. The field of human resources management is fraught with complicated legal compliance issues ranging from wage and hour law to age and race discrimination to sexual harassment to health and safety to compensation and benefits.
How is a harried HR professional supposed to keep up with complicated economic and legal issues? And is it even possible? Aren't insurance and legal representation for things like accidents and legal problems?
Risk Avoidance at Company Events
Does your company have an annual holiday, New Year's, or year-end party? How about company picnic or other outing? Is alcohol served? Do employees get drunk? How is this type of situation handled at your company, and more importantly, do your company principles and HR staff know what kind of liability is involved when companies invite employees to parties where alcohol is served?
A recent California Court of Appeal ruling makes it very clear that employers are responsible to control holiday party drinking at company functions. Employers have been liable for what happens to employees who drive home from company parties while intoxicated from drinking at the parties. But this new ruling puts employers on notice that they are liable for the negligence of their employees who get drunk at company parties long after they leave.
A Marriott employee who became intoxicated at a company party, left and went home, and later left his home to drive a friend home, crashed into and killed a doctor. The employee was sentenced to six years in prison, and the doctor's family sued the employee and Marriott for wrongful death. Although Marriott argued that the employee acted long after leaving the party making the accident unrelated to work, the courts held that Marriott was responsible for creating harm at the party by allowing intoxication and therefore bore responsibility for what happened while the employee was intoxicated.
The takeaway? Employers must lessen the risk they create when providing alcohol at company parties. Do your HR staff or senior management know about this ruling? They could if there were credible HR solutions in place to keep them informed of current and trending issues such as this.
Keeping Up with Compliance
Employers must know and follow all the laws that apply to them in their business, industry, state, and country. The minimum that employers must know about and keep up with is employment law and corporate law. HR staff are usually at the front line for managing things like recruiting and hiring, discrimination, compensation and benefits, employee development and personnel recordkeeping. Rules and regulations at the state and federal level apply in these areas, making it a complex balancing act to know and keep track of issues to monitor and control.
With such a complex, information-rich area of responsibility and work, human resources management and staff need to engage in HR solutions that inform and remind of current trends and changes in laws. Case updates, email alerts, research findings, newly introduced or passed legislation, and information about how the courts are trending enable employers and HR staff to stay aware of the latest news so they can protect their businesses. Access to an HR Pro that can help with confusing legal and compliance issues helps employers avoid bad decisions and risky situations that can cost money, customer and community good will, and jeopardize profits and growth.
Make compliance a habit and improve risk avoidance by partnering with an HR solutions provider like PAYDAY Workforce Solutions.