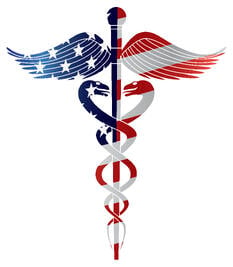 The Affordable Care Act has not seen the smooth sailing that the cheerful TV commercials and Facebook posts might suggest. Those smiling faces show no sign of the confusion, system failures and deadline extensions along the way. In fact, it looks as if the pending election means more changes are already in the works.
It's been difficult for employers and enrollees alike to prepare for and keep up with compliance in the shifting sands of political machinations. Now with midterm fears surfacing, Democrats who don't want to lose their seats in the fall elections are proposing numerous "fixes" that may add to the chaos rather than alleviate it.
Democratic Fears
Democrats are worried about a strong Republican war chest in midterm elections with the goal to unseat Democrats over Obamacare issues. House Democrats need to win 17 seats in the fall for a majority while Republicans only need 6 seats to control the Senate. The odds are a little lopsided, and made worse by the ongoing problems encountered by employers and enrollees trying to comply.
According to the New York Times, Obama's approval rating was a mere 41% in a recent Wall Street Journal/NBC Poll. This poll follows an identical finding of a New York Times/CBS News survey in February, predicting a Democratic malaise. A President's party already often loses seats in mid-term elections, so Obama's low approval rating seems to clinch a Republican majority.
Proposed ACA Changes
Democrat-proposed changes include allowing enrollees to buy health insurance across state lines, reintroducing startup funds for health insurance cooperatives and exempting employers with fewer than 100 employees from the Pay or Play Mandate. These proposed changes are currently sitting with Nevada Democrat Senate Majority Leader Harry Reid, who will decide whether to put them to a vote or not.
Gold, Silver, Bronze and Copper?
Alaska Democrat Mark Begich also wants tweaks in the ACA, including the addition of a fourth plan. The proposed copper plan would be a lower-cost option with higher out-of-pocket costs to attract younger, healthier, single enrollees. Begich knows the ACA isn't going to work for everyone and feels there's value in working on improvements like this.
What's Next?
Republicans are already bad-mouthing the proposed changes, pointing to them as throwing more good political currency after a bad idea. The Republican Party's goal has primarily been geared towards the defeat and dismantlement of the ACA. Representative John Yarmuth of Kentucky said that Democrats are "getting beat to death," but strategists like Steve Murphy believe Democrats should not only fight hard to prevent that from happening, but just as hard to make improvements in spite of Republicans.
For now, it looks like more of the same, with political in-fighting remaining the status quo. Let's hope that whichever way the political winds blow, the outcome will be mutually positive for the people who need affordable coverage and the employers caught in the middle.
Stay tuned to PAYDAY's blog for recent news and updates on Affordable Care Act regulations and changes. Please contact our Covered California certified agent for any questions on the ACA.